December 5th, 2014 by Dr Wheeler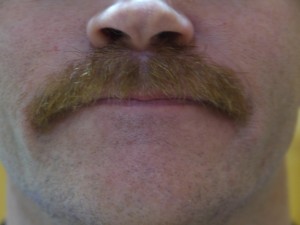 Thank you so much to everyone who contributed to my Movember campaign.  You raised £452 to help fight prostate cancer. testicular cancer and male depression.
It was itchy and annoying at times – and I had quite a few strange looks over the month – but I think it was worth it.
Thanks again – I really appreciate it.
I have a wee time-lapse of the whole moustache growth below…. a picture for every day of the month.